If you are interested to join our next Lifeguard training please contact Ms. Marichu 0918 938 0266

We are pleased to announce that Zambales Lifesaving Inc. team representing Zambales and the sole Philippine representive at the event were crowned Champions in both the Open Mens Teams and the Open Ladies Team Championships, plus Ironman & Ironwoman for 2018.
.....
Our special thanks to all that supported us in getting to this event;
Zambales Provincial Government through the efforts of Hon. Governor Atty. Amor Deloso, Standard Insurance Co. Inc., Ally.com, Broardwater Marine, Active Boating and Watersports Magazine, Mope Beach Resort, Rama International Beach Resort, RDH Marine, Tees & Prints and the LGU's of Botolan - Mayor Maniquiz, Iba - Mayor Ebdane & San Narciso - Mayor Abad Sarmiento. MY Hotel Phuket.
Zambales Lifesaving Inc. team members were Lovely Pauline Floresca, Heather Colleen Sanguyo, Isaac Emmanuel Daylo, Mark Anthony Jereza and Carlos Miguel Villamin.
A special thanks also to Thai Lifesaving Club and all other competitors for a great event.
PHOTOS AVAILABLE HERE
Encouraging kids in Lifesaving sports.
Lifesaving sports for kids has been around a long time in the Australian Lifesaving scene, commonally known as "Nippers" an Australian slang term for youngesters, we are now developing this further here in Zambales, in conjunction with the 8th. Standard Insurance Zambales Lifeguard Challenge next March 03 2019 we will again run a full "Nipper" Lifesaving Sports Carnival, entries are now open.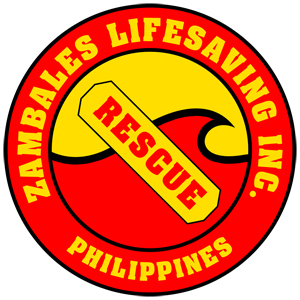 Zambales Lifesaving Inc. is a non-stock, non-profit Corporation dedicated to making Zambales the leader in aquatic safety.

We undertake the training of Lifeguards to comply with the Philippine Coast Guard,
as per RA-9993 and PCG-MC-03-14 Section VII. A. 1.
You can view our accreditation here

Dedicated to promoting and competing in Lifesaving Sports.

All of our members are volunteers who are dedicated to promoting lifesaving and safe water practices.